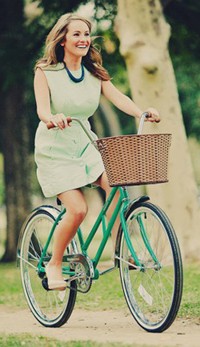 Worksman Design Your Own Dutchie Lite- Bike
$339.00
There is no need to import a European "Dutch Influenced" Bicycle when you can purchase a Worksman Dutchie Commuter Bike, made right here in New York. Using simple, classic lines and a sense of Urban Chic, these bicycles look as good in the city as they do in a country setting.

Frames are fully lugged, hand brazed steel frames. Wheels are 26x1.75", handlebars are 24" wide with a comforting 4" rise and the pride you will have in owning one is undeniable.These beautiful bikes offer style, comfort, class and lots of choices.

Designing your own NYC Dutchie is easy. Follow the menu below to select the frame style, wheel choice, gearing choice, front brake choice and much more.

Each Worksman Dutchie NYC Bicycle is made to order in our solar powered New York City factory based upon your choices. Normal lead time is 3-4 weeks from time of order until shipment. Depending upon options, these beauties weigh between 38 and 44 pounds.and will deliver decades of stylish, classy, prideful ownership experience.