2014 T-Shirt, Navy w/ Bike
$24.99 $18.98 On Sale!
These Limited Edition cotton tees are made in America, of course! Special limited-time price, to commemorate our founding 1898 founding. Shipping/ handling charges additional (generally $6 within the USA)


2014 T-Shirt, Gray w/ Logo
$24.99 $18.98 On Sale!
These LIMITED EDITION cotton tees are made in America, of course! Special limited-time price, to commemorate our founding 1898 founding. Shipping/ handling charges additional (generally $6 within the USA)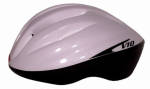 Helmet- Adult SIze p19 Adult ANSI approved vented bicycle helmet..attractive aerodynamic design..color white $24.99

Flashing LED Safety Pedals
$27.99
Surely a must for those who try to maximize safety through greater visibility and those who like innovative products, our flashing safety pedals have LED lighting within the pedal reflectors and are self generating...that's right...NO BATTERIES REQUIRED.

The pedals flash bright beacons of light as the pedals are rotated and create a safer riding experience. Available in both 1/2"(fits all Worksman Cycles, and any bike with a one piece crank)) and 9/16" (fits all mountain bikes, road bikes and any bike with a 3 piece crank). So whether you want to make your riding experience safer,want to buy a great gift for someone you care about or just want your bike to be extra cool, order a set (sold in pairs)of these amazing flashing pedals today!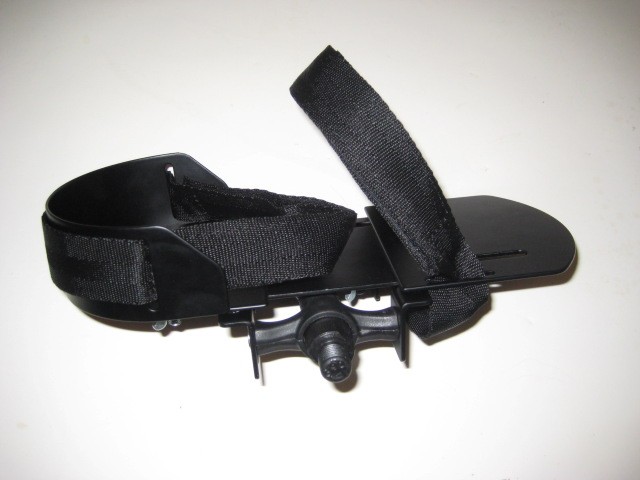 Platform Pedal with Heel Support - Dual Straps - Adjustable - PAIR
$105.00
Fits all 1/2" cranks, all Worksman except WTX models.



Front and Rear Baskets
The Industrial Newsboy is shown here with front and rear baskets, models 7228 and 7226, respectively.

- Shown here is the new 133WH Basket133WH Shopping Basket fits all bikes and has an easy mount- quick remove system. Ideal for shopping. (Note- The Dual rear baskets are fairly expensive to ship as they are an over-sized UPS item. Therefore, we recommend that if you are only desiring this item, you maybe better off purchasing it from a local bike shop.). ALL other baskets ship very economically.)

Bicycle Parking Rack System
$0.00
Keep your bicycle fleet organized and safe with our new and improved Heavy Duty American Made bicycle racks. Ideal for campuses, buildings or anywhere that bike parking should be neat, safe and organized Our racks average 20-25% recycled content, staying consistent with our Green Initiatives. Racks available in a range of sizes, all bike racks ship via truck (Freight Additional)

Premier Commercial Grade Features:

Our nuts-and-bolts commercial rack. Indefatigable even in the highest traffic areas. Five to eighteen bike capacity. Comes in single and double sided units to park bikes on one or both sides. Accommodates both wide and narrow tires. Electroplated in a chromate solution with Ultra Seal finish (10x more weather-resistance than galvanization) applied after welding. Welded unitized grid. Can be anchored in lawns, concrete, or asphalt using Anchors (sold separately).

ECONOMY Commercial Grade Features:

Pre-galvanized finish applied before assembly. • Riveted grid. • Strong tubular steel construction. • Comes in single and double-sided units to park bikes on one or both sides. • Accommodates both wide and narrow tires. • Quick and easy to assemble. • Can be anchored in lawns, concrete, or asphalt using Anchors (sold separately).

Please allow 2-4 weeks for delivery.

Extra Wide Comfort Seat #6911V
$38.80
This incredibly comfortable seat is designed to make your riding experience more enjoyable. This extra wide comfort seat is 13 inches across, is thickly padded, and contains dual springs. Fits standard 7/8" seat posts. This seat is often the difference between wanting to ride your bicycle or making excuses not to ride! After all, nobody wants to be uncomfortable!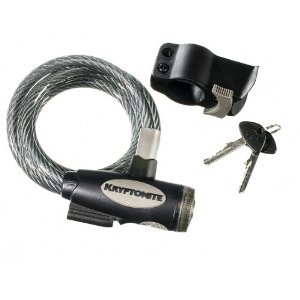 Cable Lock Set - Kryptoflex 5x10mm with lighted key
$24.99
Megahorn 3973
$23.95
The newest audible warning device for your bicycle or tricycle, the Megahorn emits a 105 db tone that will surely make your presence noticed. Clips onto any 1" handlebar. (9V battery not included). Great safety item for your Worksman Industrial or recreational cycle..... order a Megahorn today. Megahorns are also used to mount to hand trucks or other mobile equipment where safety is key.

Chime Bells for Ice Cream Sales#5400
$89.00
Note----August 2012---Ice cream Chime bells are temporarily out of stock.

Remember the charming sound of the Good Humor Man's Ice Cream Bells? You'd hear the distinctive ring-a-ling of the chimes as the Ice Cream Man approached in his truck or tricycle and run for you change prepared to make that purchase! Worksman Cycles still offers those very same authentic "Good Humor" Style Brass Tuned Ice Cream Chime Bells. So whether you need bells to attract a crowd to your ice cream business or simply want a great sounding set up bells for another purpose, you can own a set of these classic bells. (Rear Bracket section shown is for example only and not included).